The Best Tools for Creating your own Font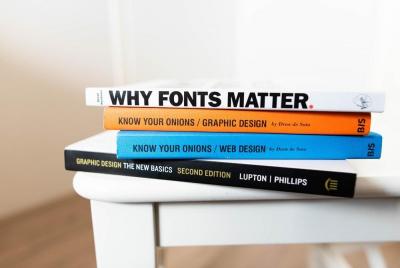 Font design can express your message and convey all that you want to explain. Guess what? Font design can actually communicate what you want to enforce in the message. For many years, people have been using capital letters to express their frustration and anger and others would use the font design with bold to capture attention and show importance. Others would be using the Italic to show that this word is having a reference. Moreover, font designs are actually very important to affect the perception of the readers.
When it comes to your brand and the way that you want customers to perceive your brand identity, font design can be the key to shaping the brand identity in the perception of the customers. It can be the way to distinguish your brand from millions of others in the market. Companies and graphic designers have always been using different methods to create the most recognizable font. Software is now used online to provide you with a very easy way to select the best font design. It can be a way to create a differentiated font and to stand out from the competition. Here are links for the best tools that can be used for the creation of fonts. The creation of the best font would be easy with the use of this software. It is not a hassle anymore. Check the following;

The Best Tools for the Creation of Fonts
IfontMaker - Is still the best tool for creating a font and it is extremely easy to use. Creating your very own font can take less than 5 minutes and be made with amazing design. Your new font can then be downloaded and installed on your computers as well as your iPad and iPhone for any apps.
FontStruct - is a free browser-based tool for creating your own typography. It lets you create your own fonts quickly and easily. This tool allows you to download your font as a TrueType, share your fonts with the FontStruct community and even browse or download fonts uploaded by others.
Fontographer - Fontographer is another great font editor that lets you customize existing fonts to make them your own and even provides the tools for helping you create new fonts. It is available for Windows and Mac systems.
Calligraphr - Calligraphr is the new and improved version of MyScriptFont. It is easier to use and you don't need a scanner anymore. All you need to do is print out the downloadable template and fill it out with a black pen to create your own font. Then, take a picture of it on your phone and upload it to this site. From there it will generate your very own font from your very own handwriting! You can then use your new font on your computer!
YourFonts - YourFonts is similar to Calligrapher, but it doesn't have as many character options. Try out both, and see which fits your needs better.
Raster Font Editor - Raster Font Editor is a separate app, meaning you can use it directly via your portable storage devices, such as a USB flash drive, or cloud storage app, like Dropbox, without having to install it. It's not as opulent in features as some of the other sites mentioned, but it can be a preference for those that need only basic font editing features and software portability.
the world's best-known logos
This font is like the one that is used in Vogue and Calvin Klein. It is a typeface that surfaced during a time when typeface designers were creating designs of thick and thin lines together to create contrast. This line is a great font to consider for mainstream fashion brands.
It is based on the unconventional Campton font family, and it is a geometric slab serif by German type designer René Bieder. It's reflecting modern, clean, and sturdy, drawing inspiration from fonts s Gill Sans and Johnston Sans while still based on the contemporary elements. Choplin is a good font to consider for more assertive branding.
This font is the one used in American Eagle and other brands. It is of a typeface more than a single typeface. This font is very popular in Paris and it has been used at Paris World's Fair in 1900, and it shows a sophisticated direction—like in the American Eagle logo. You can depend on this font in a professional and timeless logo with a flair of personality.
It is an Architectural, high contrast and eliciting a particular kind of distinct, with feminine essence. It has been designed by designer Jovanny Lemonad created Yeseva One as a serif display of "a complete agreement between a man and a woman". Named after the phrase "Yes, Eva", you can clearly see the friendly disposition even from its decorative feet. Yeseva One works well with Roboto, Open Sans, Roboto Slab, and other balanced serifs. This font is perfect for communication of a conservative, agreeable and graceful approach.
This font is a very special typeface and it is having asymmetrical serifs. The lower serifs of the capital "A" would be pointed to the right, while the upper serifs on the lowercase "v" point to the left. This font is perfect for portraying motion and energy. It's a great choice for sports, automotive, and action-based industries. Check Tasmimak for the best templates that can help you create a recognizable font for your customers.