Application Letter Samples and Templates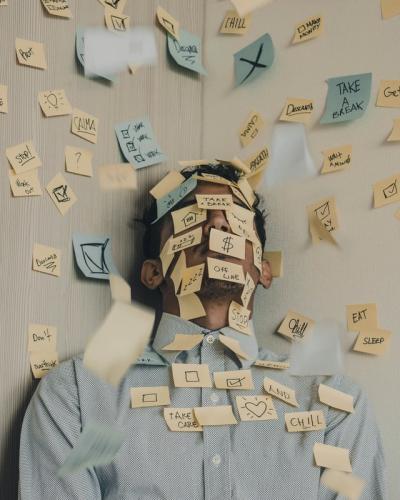 Do you know that saying "Reading a book by its cover" it is does not only apply to books but to resumes and applications? Do you want your job application to stand out? Do you want to get noticed? Do you have much more to say than just the CV? Then, application letters or cover letters are your opportunity to get noticed. Cover letters are your gate open to interviews and meetings.

According to a study that was carried in 2017, 80% of the managers set their judgment and selection on the CV template which is how it is written, any spelling mistakes, font, style and around 95% of the managers make their decision of setting an interview based on the cover letter.
Cover letters are important as it provides you with the chance to build a rapport with the hiring manager behind the scenes. He will start to build assumptions and draws your character in his imagination from the words that you have written.
What confuses many of us is what to write in the application letter and how to make it appealing as well as how to say what we want to say without making the reader get bored or sets a wrong judgment? This article is for you as we will present some successful tips for the cover letter and samples on how to write and what to write.
Tips for Writing a Cover Letter
In order to prevent writing of a cover letter that will harm you more than it assists you, please follow what is written here:
1- Direct start
Too many resumes are received by the hiring manager and he has to write each and every e-mail. He will see a cover letter in the email. You have 30 seconds to influence him from the opening sentence that will draw his attention. So, get off with a direct start. Explain why you are writing this letter and how you saw this job post as well as write the job title and the company name. Afterwards, go direct how you believe that you are the perfect one for the job.
2- Differentiate your cover letter than your resume
Don't repeat what is in your resume. Wrote the cover letter in a more personal way and not formal and imagine yourself as the narrator of your own story.
3- Good candidate
Ask yourself why you want this job and why you are fit for it. Fight for it, believe it in yourself and it will deliver the message to the reader. Write with passion and enthusiasm and it will deliver the purpose. Moreover, emphasize your strengths and your competitiveness.
4- Ending with importance
End with a sentence that urge them to call you as "waiting for your call", " looking forward meeting you" and then, add your contact information.
Cover Letter Sample and Template
This is a sample of a cover letter templates that you can follow:
John Smith (name)
18th Saint Vincent street (address)
7417-280-9001 (cellular)
[email protected] (e-mail)
May,21, 2021 (date)
Dear Mrs. Jennifer,
I would like to apply for the post of business development that was advertised on the Company's website. I have attached my resume, my certifications, and cover letter as well as 2 references.
I am so interested in this job as I believe I am the right fit for this post as my professional ,educational and technical experience have provided me with the ability to compete in this role. I enjoy some strengths that will add value as well as will enable me to represent your company in the business market.
I am a people oriented and thus, I can build rapport easily with people and I can determine their needs since I have active listening skills. I am an initiative person and very creative and thus, in the role of business development I can spot opportunities that enable more development of the business of the customers. I am able to brainstorm several ideas individually or as a team member and thus, I provide exceptional contribution to the business growth and development.
I have MBA degree with GPS 4.0 as well as I have several certificates in selling, virtual selling, sales excellence and personal development that allow me to generate successful business ideas with high customer perceived value.
I have experience 4 years as sales executive and 2 years as business development. I have a wide network with proven records of achieving my sales targets and generating revenues for the company.
May you find my experience and education appropriate, please find attached my resume for more additional information.
I can be reached anytime via email at [email protected] or by cell phone on 7417-280-9001.
Thank you for your time and consideration. I look forward to speaking with you about this employment opportunity.
Sincerely,
John Smith (signature hard copy letter)
John Smith
You can find job application templates on Tasmimak.com
Best of Luck,