Guide To Create Social Media Designs 2022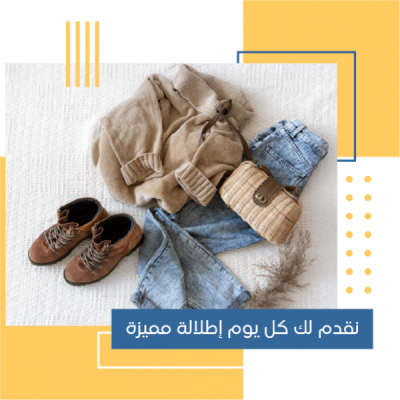 This article will show these points specifically :
1. Tips you should follow to create your perfect social media design
2. Latest updates about social media designs (Poster, profile, post ) dimensions and sizes 2021
3. Social designs for business vs for entertainment
4. How you can create social media design without a designer
5. New trends Social media designs 2021
So, if you are a beginner or a professional and want to know updates, bring your cup of tea, your notebook, and let's dive in!
Tips To Boost Perfect Social Media Design
Tip 1: There are No designs without a strategy for social media designs
You should get this strategy from the social media team leader or designers' team leader. This part is so important because you make channels designs to get more engagement, followers or to catch your audience's eyes. So you need to know more about designs they like more than other types to set your strategy. Designs strategy contains the types of graphics that your audience likes. And remember to do it for every channel.
Tip 2: Make The designs Guideline As Your Boss
Using specific colors, fonts, typography, and logo in Designs for social media channels are one of the most important things to take care of. It means the identity of your brand, so just ask for the guideline and it will tell you about all elements that express the brand.
Tip 3: don't miss...
· Color harmony
· creating a balance between elements
· keep it simple by some spaces
· When you have to choose a photo. Don't choose a PRETTY photo but RIGHT one which says something about your post.
Tip 4: Don't miss updating social Media designs sizes
You might know that social media designs are not the same for one channel or different channels which takes us to the next point. The Latest Updates About Social Media Designs (Poster, profile, post ) dimensions and sizes 2021. Using the right social designs is your first step to stand out from the noise with your perfect graphics. To do that you need to know some about the differences between designs for channels sizes and dimensions.
Social media designs size For 2021
Facebook
Profile picture: 340 × 340
Page cover: 1200×675
Event cover: 1640×859
Link image:1200×628
Inphographic:1365×2048
Post design:2048×2048
Twitter
Cover size: 1500×500
Profile photo:400×400
Tweet image & shared image: 1200×675
Instagram
Profile photo:180×180
Square post: 1080×1080
Landscape image: 1080×566
Story design: 1080×1920
IGTV Cover: 420×654
YouTube
Channel profile image: 800×800
Channel art: 2560×1440
Video thumbnail: 1280×720
LinkedIn
Profile Avatar: 400×400
Profile banner: 1584×396
Company logo: 300×300
Company cover: 1536×768
Remember that creating designs with the updated sizes, making you avoid pixelation which increasing engagement.
Marketing and Entertainment in Social Media Design
As a designer from an agency or in-house company, you have to obey the rules we talk about at the first and second points. your designs express a brand, a product. A company, away and direction. Your designs are the most important element which keeps the brand in mind so be careful with the guideline, colors, content brief, designs sizes, and campaign goal.
On the other hand, if you make a design just for fun, you don't have to follow any guidelines. But social media designs sizes and learning some about how to create a good design, may help you to earn more followers.
Social media designs Trends 2021
I love this part and very excited to share it with you. Let's agree that following trends is very important nowadays, not just in content but also with designs. Let me share some design 2021 trends with you
1. Short videos: one of the most widespread visuals in 2021. Companies produce short videos from 4 to 30 seconds for its social media channels to deliver a short message to their audience. This type started in 2019 but increased by 19% in 2021
2. Carousel Posts: These types of posts are a revolution as it depends on more than one design and image which breaks the stereotype of posts. Companies use it in 2021 and 2020 with product ads and Instagram posts.
3. Mood colors designs: its funky designs have a lot of colors, shapes, content, and lines. But be careful with this type as it's not suitable for all audiences and brands.
You can use Tasmimak website, it's not just easy to use but also has free options and has a group of professional designers who helps you to stand out from noise with your social media design. So try to use Tasmimak and tell us about your experience and see you later!