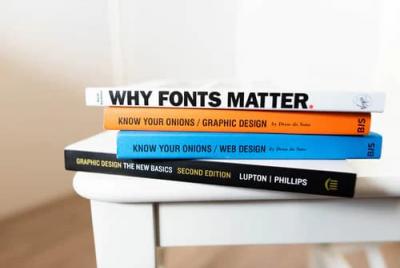 Have you ever thought that fonts have different trends every year? Some font styling would be the best for making your brand speak up. Some fonts can fit your logo template than others. Some fonts are fitting the brand identity and make them convey the message to potential customers. Best fonts are used to be catchy and appealing. They draw attention and they influence the perception of the customers. According to studies carried in 2019, fonts have an influence on the purchase decision of the customers.

Moreover, no one can say that typography is not the core of creative projects. Fonts are used to create websites, marketing campaigns, messages, and branding. Somehow, using a specific kind of font in a message can make your message impactful than other fonts. It can make your designs shine. Fonts change often with new trends to elevate their visual pleasure.
Typography can range from a complex creative art form that requires high focus and meticulous attention to the colors, the spacing, and the weight to very simple handwriting that is affecting the desired look towards clarity, simplicity, and impact.
Sometimes, you can try all the fonts and it can be a source of confusion to pick the best font that matches your brand. In this article, we will share with you the top font trends in 2021 that can boost your template and for your journey in the search of the perfect font;
Restora (Old Style Serif)
This font is considered to belong to the serif type family and it has 16 fonts. It has some lines that are free as the Restora Extra Light as well as the Restora Thin Italic.
This font is inspired by the old-style roman serifs and it has different ligatures, alternates, swashes and thus, it allows unique typography as well as a high diversity of the font. It would be having small caps, old-style numerals and it would be having many features with more than 700 glyphs for the one style.

This font is displayed sans serif and this Misto font has been designed by Katerina Korolevtseva and it has been designed with the purpose to pat attribute for her Ukrainian hometown. The font is showing sharp contrasts that have a stroke in width and showing reference to the town's postmodernist architecture along with the Utopian ideals. It would be having a multilingual display that is sans serif. This font is reflecting Latin and Cyrillic.
Misto Font (Display sans serif
Designed by Katerina Korolevtseva, Misto font is a tribute to her Ukrainian hometown, Slavutych. Its sharp contrasts in stroke width reference the town's postmodernist architecture and utopian ideals. It's a multilingual display sans serif, supporting both Latin and Cyrillic. This font can be shared on Instagram on your designs by adding #mistofont.
This font is Sans serif and it is a geometric Grotesk typeface that has been designed. It is having a typeface of around 22 styles and two of them are free to down which is the Ultra Light and the Black Italic. This font is characterized by a neutral look and thus, it can be used in many applications as well as it matches many font pairing. It has around 1,293 characters in every style.
This font is Serif and it has been designed by designers who are independent as Atipo and this font is having around 9 different styles. One of them is free to be downloaded. This font would allow the users to use the name on the price that fits them and it fits perfectly the web fonts, the desktop, and others.
This font is considered as a display mono-spaced and it has been designed by Mariana Diez. This font is considered modular as well as grid-based. The font has been designed as a tribute to the geometry and to modernist architecture. It is considered a multilingual font and it has been set in 20 languages.
This font is called serif. This type of font belongs to the family of having seven weights and it ranges from having ultralight to black. This line is free for use on its personal and its commercial use. The font typeface is having regular as well as stencil variations. Butler font has been inspired by the classic Bodoni family and the stencil version has been inspired by the Dala Floda family. This family has been considered as a muse. This font is highly contrasted and it makes the greatest fit for the having of large titles. It has around 334 characters from ligatures to figures.
Choosing the best font that suits your brand, logo, and your website would be one of the difficult decisions. It conveys a lot about the brand and the company. Sometimes, it influences the purchase decisions as well as the perception of the customers. You don't have to look for so long; you can check Tasmimak for the best font designs.