Best Elegant Font fot your Design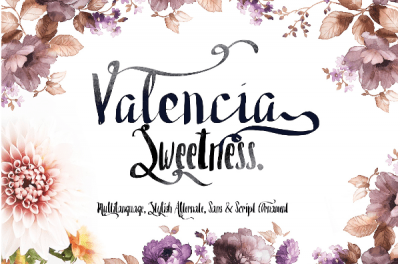 If you are looking for exceptional fonts that are perfectly elegant and that will convey your messages in a stylish and elegant way, then this article will get you covered. Social media has led to the creation of different brands and the spread of online businesses has become a norm. In order to make your brand stand out, then use fonts that will take your brand to another level. When you have stylish and elegant fonts that you can use and they are free, then, check this article for ideas:
This font is designed by Nelson Balaban, and it is conveying minimalism and it is having a stylish tone along with more color, it will be adding fun. It is perfect when it comes to short titles and to small words.
This font has been designed by Mario Arturo and it is very sophisticated and fun. The capital letters would be inspired by the strokes of brushes and it is readable. The lower case letters would be making you like the font with its curve handwriting.
This font is inspired by Coco Chanel and it is designed by Hendrick Rolandez. This font is reflecting fashion and it is showing bold and tall letters that will draw the attention of the readers. It would be perfect to be used in headings and cover pages.
This font is designed by Måns Grebäck and it is a calligraphy font that is beautiful and shows letter strokes. The curved terminal lines that are reflected in the capital letters would be very inspiring. It is a very elegant font and suitable for wedding invitations and conferences.
This font is inspired by Hendrick Rolandez and it is tres chic and it is made for fashion magazines and for blogging fonts. It would be showing the trailing of every letter with having a dot on it. It is formed by clean lines and thus, it is readable. It is distinguished even when there would be a lot of shapes on the background
This font is designed by Astigmatic and it is inspired y Paris which is the city of fashion. It is reflecting the mix between vintage and classic. It is having a cursive and bouncy font that is showing irregularities. It would be creating more fun and make it interesting to be used.
This font is created by Artimasa Studio and this calligraphy is reflecting elegance and style. The letters are having no slant and that would be creating a perfect font for the titles and the headings. It is also having a romantic note with sophistication.
This font has been designed by Seniors Studio and it is a script font. The use of the thin lines and the clear letters would be showing a huge differentiation of the font. The curved letters would be showing a slight slant and thus, it conveys vintage and rustic feelings.
This font is designed by Jack Harvath and it is a clean font with shows crispiness as well as it is simple font. It is showing simplicity and that is what is making it stand out. It is having straight lines and graceful curves. It would be perfect for using it in posters as well as headings.
This font is designed by Nawras Muneer and it is a very elegant line that reflects modern and geometric designs. There are no lower case letters used and thus, you can still distinguish it with the futuristic style fonts.
This font is created by Atip and it is a geometrical font that can be transformed into nine styles that are based on the requirements required from it. It can be matching perfectly the headings and the paragraphs as well as it would be conveying minimalism and elegance.
If you want to download more fonts that would be able to convey your messages and your brand identity, you can download them from Tasmimak as it has a variety of fonts that will surely create the best fonts for all users.