How to Select the Best Font for your Brand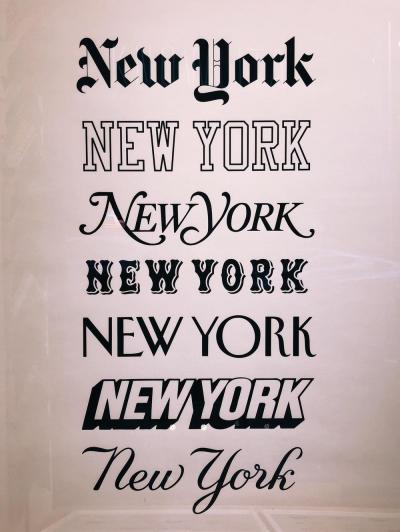 You don't have to look anywhere as this is the place for you. Fonts can be charming and alluring. Fonts can help you trigger customers' feelings and readers to engage with your message. Fonts can add a lot to more than just the meaning of the word. They can create a galaxy of emotions and feelings. Font styles are even used to target potential customers. Font styles are not chosen based on looks but based on the brand, the product, the story behind the brand, and much more. Font psychology has influence as some would attract certain segments, styles, trends as for example, some fonts attract females while others attract males, some fonts are meant for children, and while others are meant for adults. Moreover, choosing the font style carefully shall get you the best effects.
The Best Fonts for creating your Brand style
This font is belonging to a very balanced font family that is of the sans serif typeface superfamily and it has been created by Jacques Le Bailly created Nunito Sans as an extension and fresh alternative to one of the most popular sans-serif fonts in the Google Font Library. It is characterized by high x-height (the distance between the baseline of a line of type and top of the main body of lower case letters) and by short descenders which are reflected as grants that would be having an approachable display by approachable display. (lowercase letters, such as g and y, that extends or descend below the baseline) grants an approachable display. This font is very evolving in logos and used in many of the expanding corporations. It can convey very healthy dialogues.
This font is known as typeface and it has been established by the family that has introduced the French Printers, cutters, and publishers. It has been used since the end of the 1700s. there have been many versions that were of the Didot. It has been the font of choice used by Giorgio Armani. This font is very mature and classy.
This font has been designed by Hanson Chan and it has been designed as a Corporate typeface that was used by fashion brands as Wang and Lynch. The intention of the creation of this font was to be communicating a radical perspective through showing bold lines. It is very flexible in its application. When using this font in logos, it shall be creating nostalgic and decorative spin that would be showing a lifestyle that is based on brands.
Neue Swift has been designed in the generation of horizontal flow, and it would be helping words and lines to be showing separated and be easy to read. This makes Neue Swift as the perfect choice for wordy logos. This font is used for financial, health, or non-profit industries.
This font has been created for only small size text that is used in a medium to long context, this flexibility allows the font to work well when used in logo design in so many different platforms and applications. This font is showing a mixing style and thus, showing legibility, leaving an impression through the ease and its minimal touches. This font works best in targeting diversified audience segments.
Big Caslon is a revival from a group of serif typefaces and this typeface classic styles entering the realm of digital typography. Most of the serifs feel sharp and pointy, while some, such as on the uppercase "G" and "S" are slightly geometric. Overall, Big Caslon feels bold and strong—perfect for making a big point. You can use it for reflecting a refined and elegant side.
This font is showing excellent legibility through a broad range of language support and case-sensitive punctuation. It's a classical font and it is the best font when you want to address technical, tender, and trendy logos.
This font is the outcast typeface and it is amazing for showing creativity. This font is your ultimate guide for logos that would be matching modern logos and homemade touch goods or packaged ones. You can always move around this font and be creative.
This font is a narrow sans-serif with smooth rounds and a very long neck. This font will help you to turn heads and make a long-lasting statement. This font is the best to shout out statements in polite ways.
This font goes back to the 19th and the 20th century and especially to the hand-painted typography and the circuses. It has more than 23 types. This font would work best when you would be inspired by vintage styles and classic wooden crates or cigar box designs and thus, you can have an impact.