Find Logo Inspiration and come up with great Logo Ideas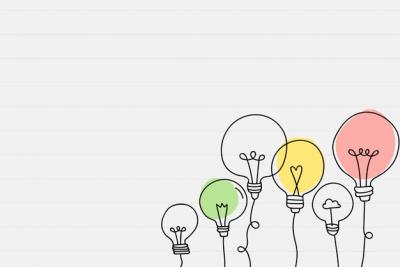 If you are wondering how to get inspired in order to create your logo, then don't search for long. This is the right place for you. Definitely, choosing a logo is one of the most challenging steps in the creating of your business. Logo is the expression of your beliefs, your values, the story behind the brand and the story behind the company. The logo has to be inspiring and very attractive in order that you can draw the attention of the customers in a very crowded world of today. How do you start? Where you should look for aspiring logos? Well, review successful logos from other businesses and websites and it will give you many ideas as well as it shall inspire you. Moreover, it is a smart thing to start to check other logos and thus, here you are some of the best websites, Instagram accounts and color tools that would help you to get inspired in creation of your brand identity.

Instagram accounts for logo inspiration
1. @logoseum
This is one of the very inspiring accounts. It belongs to a very talented visual designer who is called Matt Corbin. The account is having very inspiring logos as flat logos and abstract logos that comes from the past and present. It has many colorful logos and they are created with showing the year they were created to inspire followers.
2. @logos.ai
This account is having many logos that are very inspiring created by experts as well as amateur designers.
3. @logoimport
This account is very popular and it has very created logos and sketches. There are over 1.4 million impressions that are created on weekly basis.
4. @logoplace
This account is having lohos that come from very talented artists and they are created through Adobe Illustrator.
This account is the start to your logo design journey as it gives you more depth into systems, techniques and how art can be a way to inspire and influence.
6. @logopassion
This account is having more than 108,000 followers on Instagram and is very popular. It shall give you the inspiration you want for creating your logo.
7. @logoroom
It is a design firm that provides very super and creative examples of simple, detailed, and abstract as well as illustrated logo ideas.
This account is for a stunning designer called Paula Scher and Michael Beirut and they are offering very innovative logos and their designs are always reference for the design industry.
9. @bmnicks
This account is for talented designer Brandon Nicks from New York City and he always provides very clean and curate designs that show very dreamy color palettes.
10. @thedieline
This account is focusing mainly on packaging designs and it is considered as a fantastic place that shows the influence of logos on real life scenarios. There are many color combinations that act as very creative flows and designer inspirations.
11. @logobooks_
This account is sharing posts that show how the minds of designers are working with many colors in place and this account is sharing very rare and authentic ideas that have ever been in the logo history. They feature black and white logos that are very inspirational.
12. @logoarchive
This account is showing how Rich Baird has taken the logo design to abstract and pictorial paths and most of the logos are showing white symbols that are set on black backgrounds that are all inspired from the seventies and the eighties. It would be the best place for lines and curves.
This account is considered as the logo designer club which is a community that has all the top logo designers who would be sharing daily design inspirations.
14. @logolemon
This account is having more than 100K followers and it is like a gallery for logo designs with occasional meme and very out of the box logo designs.
This account is the very best when it comes to branding from packaging to logos and thus, it provides very well brand identities.
Websites for logo inspiration
16. Dribbble
This website shall help you as it is very popular platform that provides you with many ideas for designing your logo.
17. Behance
Behance is a website that acts as the platform with all designers and creative's showcase that show their work in graphics and modern logos. You can swim in the world of inspiration.
18. Designspiration
This website Designspiration is a platform that has been specifically designed for designers, artists and thus, you will find tons of inspiring ideas of logo designs and you can search via key words. It is really worth to check it.
19. Brand New by UnderConsideration
This is a logo blog and you will be able to learn a lot of how logos are designed and how they are created. You will find many work in process.
20. Logo Design Love
This is a platform that is very interesting as it shall be having very iconic logos and logo designs. it has very famous logos that will show you the factors of success.
You can check Tasmimak for the best logo designs as it will inspire you and create you the best logo design based on your requirements.