The Best YouTube Design Ideas to Inspire You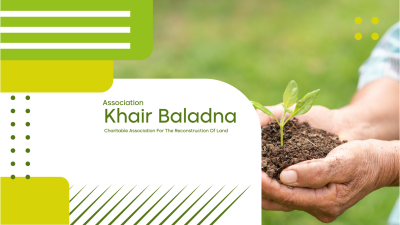 YouTube Content Ideas
Do you want to create a YouTube content that is appealing, eye- catching, and attractive? Tasmimak has got your back. You are provided with a huge collection of amazing designs and templates that you can use freely. You can be able to choose through drag and drop feature. You can edit and customize with the online design maker that shal provide you with every step of editing and customization. Even if you have zero experience with any graphic designing feature, you can count on Tasmimak is making you a professional designer in few seconds. You shall get the design that captures attention and gets you the highest engagement. Start now!
Miscellaneous breathtaking YouTube content ideas
This is one of the most distinguished YouTube Content ideas that shall provide you with inspiring, impressive and insightful content to stay differentiated. Get the design of your dream and get the highest viewership in no time. Some of the ideas that are provided here, you shall not find anywhere else and others, you shall see how they are created for you to stand out. Choose now the idea that is appealing to you the most and start to customize. Some of the ideas offered here are as the following:
Post YouTube Travel Collection
Capture attention with this marvelous design template with its adventurous colors. Create a post that everyone shall talk about and convey your message effectively and efficiently. Start now!
YouTube Post Design of Travel Collection
Cover YouTube Ramadan Kareem Islamic card greeting
Blue and Gold are always the colors of elegance, standing out and unique. Stand out and have a powerful and instant impression.
YouTube Cover Ramadan Kareem design with Moroccan design
This is one of the unique templates that will definitely show a wonderful and impressive impact over your audience in the best way ever.
Ramadan Kareem Thumbnail with Moroccan design
Ramadan Kareem YouTube Thumbnail with Moroccan Pattern
This is the mix of the loveliest pallet colors as it used the pink, the gold and blue. It has an elegant design with a powerful effect. Stand out with customizing this template.
YouTube Ramadan Kareem design with Illustration
This is the use of the green and gray color. It is very nice and captivating. Green is always the color of warmth and uniqueness.
Cover YouTube Design Ramadan Kareem Illustration
Cover YouTube Abstract Arabic Design
This is a very elegant template in which it relies heavily on the black and the gold to deliver and convey the message clearly.
Creative Summer thumbnail YouTube design
This is a very creative and catchy design that is very colorful and uses breathtaking shapes. It is the best design and template for summer to capture attention.
Creative Summer Thumbnail YouTube Design
What are you waiting for? Start now and create your own amazing design like no other. show power and show an impressive impact with these amazing templates for your YouTube post. Have a high engagement and boost your views. Transfer your viewers to potential and loyal followers. Have an impressive impact and inspire your audience. These templates allow you to edit and customize all by yourself and in no time. Start now!