Creative Social Media Content Ideas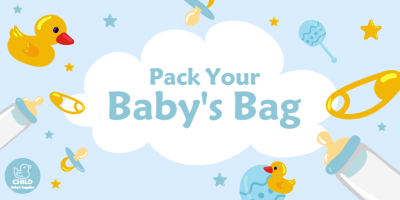 Social media content ideas
Do you want to create an attractive social media content? Do you want to draw attention? Do you want to create Propaganda? Then, choose one of these amazing social media content template ideas and witness the effect with yourself. These are the most creative designed social media content templates designed to match the different purposes, objectives and goals. These social media content templates have been designed with the aim to boost your social media content and generate more followers, feedback and reactions. Choose one of these social media content designs and get the engagement and the reaction you are longing for. Start now!
Miscellaneous social media content design templates
This collection has different shapes and designs that match every taste and that will definitely have an enormous impact. Check these designs with their diversified and well distinguished themes for a stunning effect. Some of the ideas of the presented social media content include the following:
Black – Orange latest social media design template
This design is meant to create a powerful impact and convey a strong message. If you want to have a triple effect of an impressive, strong and powerful message, then go for this social media template.
Quotes Facebook Post Design Template ad maker online
Passion for art social media design
If you are looking for an artistic social media design to convey an art related content, then, go for this design and boost your views. Get the impact and draw attention.
Social Media Islamic Greeting for Ramadan
If you are looking for an attractive and charming Ramadan greeting that is different from all others, go for this design template. It will definitely give you an extraordinary effect like no other. Choose now and customize.
Islamic Social Media Design Ramadan Kareem with Vectors
Travel Post collection with brush strokes on social media
This is one of the attractive designs that are different from all others. This is one of the catchiest posts and will differently make your audience stare at the post for a longer period of time. Make them stop scrolling and let them be amazed by your post.
Creative Air Travel Agency Facebook Post Template
Art Decoration Twitter post for social media design template
This design is very powerful and magical. The black color always has its charming effect and makes the content stand out like no other. The white and black never fail to create a magical and charming post.
Colorful twitter post for branding artist
Hold Hope editable social media with quotes
This is one of the humane posts that shall link and click to people. It shall get you the impressive impact and the powerful effect. Choose it now and customize it in a few minutes.
Story nice social media promotional template with image space
Create a wonderful story for your brand and get the double effect. This design has a very creative and well- made design. Customize now!
Pet shop Instagram story template
Create your social media content that makes your message conveyed faster, stronger and influential through these creative social media design templates. These social media design templates shall meet your different objectives and shall create the boost of your views, the drawing of attention and the competitiveness to differentiate between your post and other posts on social media.