Creative New Year Design Ideas | Happy New Year Ideas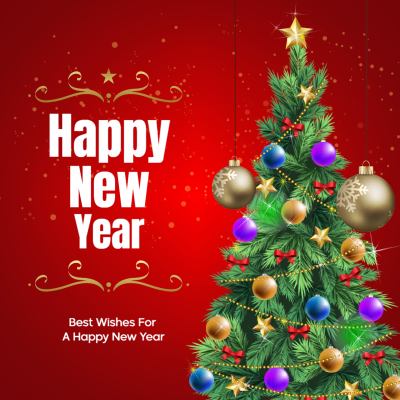 New Year design ideas
This is the most wonderful New Year design idea ever. You shall be able to get the most out of your design like no other. Have a powerful design for the New Year. Get creative and an amazing design to stand out and are impressive like no other. This collection has been designed to help the non- professional to edit and customize as well as design in a very flexible, easy and simple way. Stand out with your design and get the highest impact you are looking for. Among hundreds of New Year design templates, get the design template that shall be unique and show an influential impact on that day. Get your New Year design now!
Happy New Year Gold Design Templates PSD
Miscellaneous and creative New Year design template ideas
This is one of the most creative New Year collections that shall have a powerful and impressive effect. This collection is created by professional designers who have worked to add all their experience and imagination in the designing process. Edit and customize the design you like after drag and drop features. Have a powerful impact and impressive design like no other. Get a fresh and modern design for the New Year from scrolling down this amazing New Year collection. Some of the amazing ideas that are shown here are as the following:
Happy New Year Facebook post design template
This post design is very catchy as it shows trees of their deep color green and the trees are of the Pine trees which reflect the winter and the cold season. It is a very nice and unique design like no other. Choose now!
Christmas Beautiful Facebook Post template PSD
Happy New Hijri Year Arabic Post design
This post design has brown and light gray which is a very catchy and interesting post design like no other. Choose now and get the highest impact of your design.
Islamic Happy New Year Wishes on Facebook Post Template
Back to school with school elements social media post design online
This post is an amazing post that has a pink color background with school supplies that reflects the first day of school. This template is catchy, fun, and elegant. Stand out with this interesting and catchy template now!
Back to School Instagram Post Design Online Template
New Life with Green nature post design template
This post design is amazing in the way that it reflects nature and the greenery in such an amazing way. it can get the attention and leave a powerful and beautiful impact like no other. choose now and customize in a few seconds.
Enjoy your life with the green nature social media post
Happy New Hijri year Islamic greeting Arabic calligraphy and Arabic geometric pattern with Arabian camel travel
This design is luxurious and elegant with the use of the purple and orange colors showing the camels and the greeting. It is amazing. Choose now and leave a powerful lifetime impact.
Islamic New Year Facebook Post Template with Camels
This collection has been created with the highest care and the most impressive impact. You can get the most of it through picking the design you like and then, drag and drop. Choose now and stand out!