Creative Business Card Design Ideas for Every Style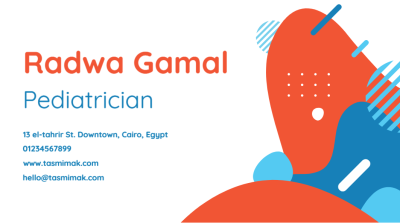 Business Cards Ideas
Do you want to stand out with a stunning business card design? Tasmimak has got your back. Stand out with the most amazing business card design ever. Here you can even add all your ideas, texts and changes that you like them to be present. Have a business card that makes everyone wonder how different and unique it is like no other. A powerful business card is the one that draws attention and catches the eye. Make them wonder and leave them impressed with the most attractive, creative and professional design. Choose now and take a part in the designing of your card.Get your Business card now!
Diversified business card design templates
This is the most diversified business card design collection that will meet all your needs, objectives, goals and expectations. Here you shall find many design ideas that shall all give you inspiration for the design that you want to settle for.
ID business card Mock Up
One of the business card design ideas is the ID business card Mock up. This card design template shall allow you to maneuver over the design template and have a modern and fresh looking business card design template.
Employee Business Card design
Employee business card design template is amazing and it is significant for having a design for the employees. You can create your employees a wonderfully made and created business card by adding the name, text, branding features, themes and colors that you like.
Format business card ID with pink and flowers design
This business card is amazing and it matches a business that is targeting females or for a soft brand. This design is unique and definitely shall do an amazing job.
Flowery Business Card Template Online Editable
Professional business card template
This is the template that has a strong and powerful impact. This business card template has been created with the ability to influence and leave a long impact. Get it now and customize it.
Business card template editable with black and red colors
Black and red are the colors of choice for a powerful impact and a strong foothold. It reflects trust, credibility and responsibility. Choose it now and customize it in a few seconds.
Business Cards Templates Editable with Flat Tire Car
Business card template with pale purple color
This business card template design is amazing with its semi- circles and pale purple color. It is a modern design and fresh design that reflects warmth, creativity and standing out.
Business Card Staples Templates with Pale Purple Color
Business card design with green colors
This design template has a green color that reflects environment awareness, corporate social responsibility and green. This is a catchy design that draws attention.
Business Cards Templates For Nonprofit Organizations
Creative business card design template
This is a very creative business card for a memorable and remarkable impact and effect. If you are looking for creativity and long term impact, go for this design. Start now and check this library of creative and distinguished business card design template ideas. You can always go around the design, share your ideas and create by yourself online. Start now!