Awesome Ideas for Eid al-Fitr Greeting Designs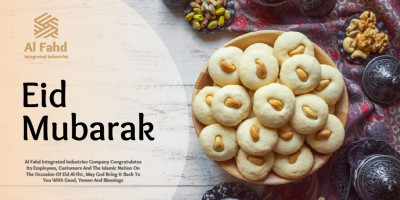 Create the best Eid El Fitr Greeting card by choosing from these outstanding Eid El Fitr design templates. You can drag and drop the design that you like the most and then, you shall have the editing tools and features opened up for you. You can edit the design, customize and change or add pictures, shapes or texts. Have the golden chance to get the most innovative Eid El Fitr design ever that shall blow the minds of your network. Stand out and have one of these elegant, luxurious, and beautiful designs. These Eid El Fitr designs have been designed by very creative and professional designers who have put all their imagination and creativity in these designs to stand out. Start now!
Eid Mubarak Facebook Post Design with Sky Stars
Miscellaneous and different Eid El Fitr design templates
This is one of the unique designs that are addressing the Eid El Fitr designs. it has an outstanding and elegant stance that shall blow the minds of everyone who receives it. This collection has a variety of designs that are all designed in a unique way. There are many ideas that are applied in these designs that shall definitely meet your expectations. Any design you pick for Happy eid or Eid El Fitr greeting, you can customize, change colors, shapes, images and designs. Stand out and choose now from these creative ideas. Some of the ideas of Eid El Fitr are as the following:
Eid Fitr Mubarak Islamic Greeting social media post design
This template of the Eid El Fitr greeting is designed with the use of a mix of the blue and the golden colors which leaves the design very elegant and luxurious. It is one of the outstanding designs with the Islamic pattern lines applied in the design.
Eid ul Fitr Greeting Facebook Post Design Generator
Eid Fitr Mubarak Story Design Template
This design template of Eid El Fitr is amazing in which it can have a powerful impact with its joyful and bright colors. It has red color which is catchy and along with the design which has celebration like through the balloons and the paper pieces applied in the design. It is very bright and attractive. Choose now!
Eid Fitr Mubarak Story Design Template Customizable
Eid Mubarak Celebration Post with Blue Background
This design is light and delightful with the use of the sky blue color. It has an attractive style which is attractive and appealing to the eyes. Blue ,pink and white are not the usual colors of Eid El Fitr greetings ad thus, you shall definitely get the most of the design. Choose now!
Eid Mubarak Celebration Post with Blue Background
This collection is outstanding and very unique. You shall find how it shall draw attention and get the looks by showing off the design, the greeting and conveying a joyful message of Happy Eid. Have a strong impact, influence and impressive effect over your network like no other. Customize and edit like a professional graphic designer as these designs are meant to be addressing the non- professional and thus, you don't have to be a professional designer. Start now and get your design.