Instagram Content Ideas to Boost Your Engagement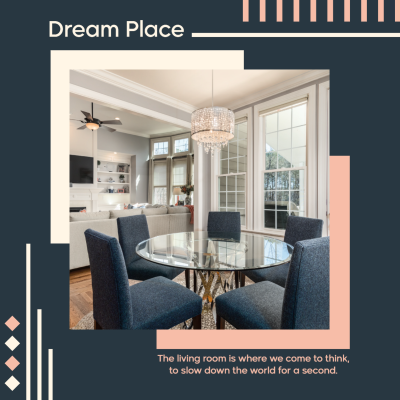 Instagram Content Ideas
Create one of the most wonderful Instagram content posts ever. Be creative, be professional and be unexpected. Surprise your followers and your targeted audience with an impressive, well- designed post and make everyone wonder how attractive your post is. Make them stop scrolling down and stare at your post. This is the most creative and out of the box Instagram posts designs that shall leave your audience speechless and amazed. Have the very best of your Instagram post by choosing one of these Instagram post design templates. They are provided to you free or with little cost. You shall be the designer mind of the designing process and zero experience required. Start Now!
Take Care of Your Body Social Media Post Template
Creative and different Instagram Content post ideas
This is a very creative collection of Instagram post design templates. They shall help you to get the highest views, boost your post, and get massive coverage and exposure. Get your design now and start to customize it with your favorite colors, text, images and more with the online post maker. You don't have to seek the help of a professional designer as you can design in no time and in a very simple way. The ideas offered here are miscellaneous and very creative. Some of the ideas exhibited here are as the following:
Posts Abstract Instagram fashion Post template
This post template is offered in very cozy and warm colors that sends feelings of enthusiasm, safe zone and value. Choose and customize now!
Classic Wears Branding Instagram Post Template
Instagram social media post with transparent background
This is one of the nicest templates as it shall draw attention and catch the eyes with its amazing style and design. Choose now if you want an eye-catching design.
Story abstract fashion sale instagram collection template
If you are an entrepreneur, you are running a page on Instagram with online business, then, this is the best way to address and target the audience by showing off your products and the varieties you are offering.
Cover Christmas sale Instagram Post
This is one of the most amazing and eye-catching colors for Christmas posts. It has the blue color shades along with the snowflakes, and the place you shall be adding your texts all are set for you for the right customization. Start now!
New Year Wishes On Social Media With Christmas Tree
Story Cosmetic Instagram Post
This design is out of the box as it combines sophistication and complexity along with the bright yet soft colors that match the make-up and skin care business or related posts. This business is addressing females and they are looking for a wonderful and eye- catching post to grab their attention. Choose it now! Choose now your favorite Instagram post design template and start to customize with the best colors, shapes and designs. You can now edit, customize and adjust the design template all by yourself. The online post maker shall guide you through the steps. There are many more design ideas that shall definitely boost your Instagram account in no time. Choose now and create!