How To Write A Perfect Cover Letter For Job?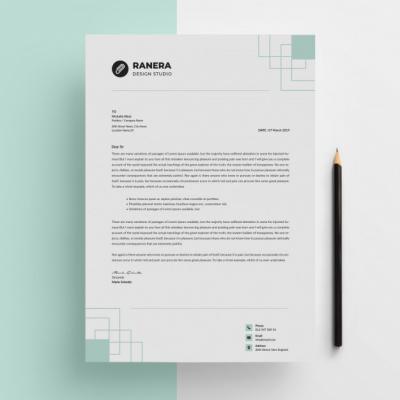 Making a perfect cover letter for the job application is a challenge. Recruiters have no time to read all CVs, so they prefer cover letters... So you have to do it. They don't have time to read a long cover letter, so you have to write it without so many details. You have to show him that you are the perfect candidate, so you need to write a cover letter for each company to highlight the skills you have and need. In this article, we will talk about cover letter for job application, and this is the parts we will talk about it:
Structures to write a perfect cover letter
Types of cover letters
Cover letters
The cover letter is your way to tell the company a brief about you to take a look at your CV. You should tell him about your skills, abilities, achievements and why you want to meet him. So, you can't write a good cover letter without following some structures I will tell you by the next paragraph
Cover Letter

Structures
Collect information about the company
The first step to write a perfect cover letter is to search for the company. it's logical. You can not write to someone if you have no idea about him. So, in this step, you need to know some information about the company's industry, competitors, audience, social media channels, and essential skills. That information will help you to choose which skills you will highlight, what's the way you will write to them, and make it clear to you what the company will be interested in hearing from you.
Look at the job description
It's a very important step is to take care of the requirements in the job description and highlight that you are the right man for this mission.
Being to the point matters, as there is no space to talk about any details you can talk about on your cv. Remember that it just a way to persuade the recruiter to meet you.
It no difficult to read font
No photos
No emojis
No comics
No more than one page
Just clear, serious, and readable paragraphs.
Don't miss the address of your cover letter
Dear sir or Dear Madam. This option when we didn't find the name of the recruiter or the recipient after searching on the company's website and LinkedIn. If you know the name, use this address (Dear Mr. Name Or Dear Ms. Name)
How to Write a Perfect Cover Letter for a Job
There is some structure you need to follow to get a perfect cover letter like: Divide your cover litter into 4 sections. Make every section answering one question. Arrange your questions to be like:
Why should the recruiter meet you?

Why are you the perfect person for the job?

What services can you offer to the company?

What are your skills and achievements that are related to that field?
Types of cover letters
In searching for cover litter's types you will find many of them like a general one that you can use for many companies, professional, cover letter for entry-level candidates, creative cover letter, and a career change cover letter. All of them have a way to be well written but in general, all of them follow the structures we talk about in the article. Therefore there are many online tools you can use pre-made templates. But don't forget to edit it to stand out from the noise. In the following paragraph, I will mention 3 online programs that offer ready cover letter templates.
Cover Letter Templates
Pre-made or ready cover letter templates are a good way to save your time, as it was written by professionals followed by structure and there are many types you can use. There are 3 of the best online programs that offer ready templates to use:
Tasmimak: Tasmimak is one of the best programs that was created to make your life easier. You can find ready cover letters on it by many types you can download and freely edit then use.

Resumegenius

: one of the best tools that offer free templates too. Professionals made it and offered it bi by many types to be used.

Zety

: you can also use the templates Zety offers. It offers +100 cover letters for job applications.
Conclusion
Making your cover letter is an answer about introducing yourself, and it's about the first impression about you, so be careful with preparing it.