How to Design a T- shirt?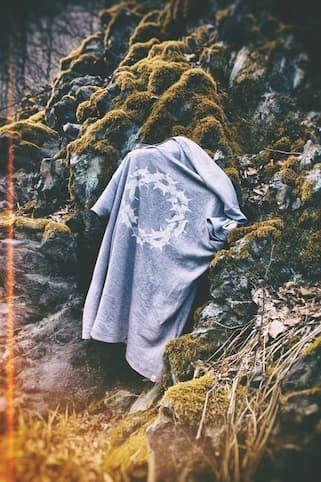 You want to find out the newest trend in t-shirt designs. You want to know the main steps to create an online t-shirt business. You don't know the right designs for your t-shirt. And you need t-shirt template express you. This is the right place for you.

One of the biggest markets that have led to a very high increase to move from X% to become $X, and thus, it shows how big this market is on a global level. The trend of growth shows a stable growth from 2015 till 2019. Yet, it is one of the potential markets in the world with high demand.
The T-shirt production has been showing in 2019 that the export prices were in dollars and the increase of the total output value has an average growth annual rate +X% in a period of 10 years. Global production has been showing that it is ranked at its top in 2019 and it has the potential to increase in its growth more.
One of the biggest import countries is the United States and it is followed by the UK, then Germany, Japan and these countries are considered as the main importers of the t-shirts. Then, these countries are being followed by France, Italy, Spain, Netherlands, and others.
T-shirts have been always a means of expression. T-shirt design reveals your message, your goal, your personality, and your hobbies or profession. T-shirts have always been trending and they never go out of fashion or trends.
Trends in T-shirts are always evolving. Designs are appealing enough to draw attention.
New Trends in T-shirt designs 2021
Corona Virus T-shirt trend
T-shirt designs have witnessed an evolution since the pandemic is on the doors. It has been out of expectations that t-shirts would have designed about a pandemic hitting humanity. Coronavirus t-shirts are the newest trend in the world. After the Coronavirus has spread over the world, businesses have started to shut down, schools closed, people are in quarantine, stay home became the slogan of the period. The only business that started to go out of the box was t-shirt designs with Corona virus-related designs. T-shirts make the outfit pop and at these times, jokes, awareness messages, and others about Coronavirus, are at the top list of drawing attention and very trendy with having messages as " Reboot", " It's Corona time", " Fatal system error", and other catchy messages.
T-shirts e-commerce business
Everyone loves t-shirts. It is a statement expressed by the person. It is considered a conversation starter. In 2018, the t-shirt business has recorded around 504 billion dollars and it is expected to surpass 800 billion dollars in 2023. This proves that the fashion industry is still growing and very stable in the e-commerce business. Establishing an online t-shirt business doesn't require much except the perfect t-shirt designs with the right tools to set your ideas and designs at their best.
How to Start T-shirts e-commerce business Online?
Steps to start a T-shirt business online :
Before generating the expected sales revenues, roll up your sleeves. The four steps you have to follow:
1- Who is your target segment?!
Define your audience, their likes, age, gender, trends, passion, psychological support, interests, worries, problems, likes, and start to choose your t-shirt designs accordingly. Beyond a successful t-shirt business is a beautiful t-shirt design that is powerful and impressive to the targeted segment.
2- Online store establishment
After realizing the target segment, start setting the online store. Set your attractive logo and choose an e-commerce platform to help you launch the store in few minutes. Choose and design an attractive logo that matches the strong powerful t-shirt designs that you will represent in your store.
3- Choose t-shirt designs
Explore the first step, start writing down the motives of the designs and select and design the t-shirts. In choosing the right design or custom-made design, help the audience with ideas, attract them, draw their attention and make them crave your t-shirts. If you need help with the designs, you can use online software that translates your ideas into designs and get you the best designs with keeping your copyrights for the designs. You can choose Tasmimak to customize your t-shirt template designs with the highest resolution and helps you boost your sales.
4- Set your pricing strategy
Pricing of your t-shirts would be one of the important elements to secure you the profits you want. Pricing would depend on the uniqueness of your t-shirt designs and the statement that they make. Set the price according to your target segment. If it is a niche market with niche product design, then set a high price. Secure your job online by having a trendy fashion that never wears out at any time.
T-shirt designs are considered eye-catchy and a lucrative fashion trend. It converts the style to become stylish. It is considered a personal statement that people want to express. It is a conversational started. Also, It is a successful online business.