Motivational Desktop Wallpaper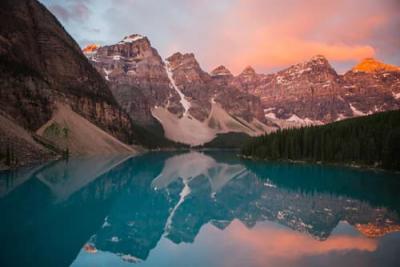 Since 2020, most of the jobs have turned digitally. Everyone now has to use a computer even if few minutes per day to all day long. Aren't we all looking for motivation? An inspiring image on our desktop that would make us continues and go on? We look forward to saved themes and designs on the computer settings but the designs are not what we are looking for. You try to download a picture and yet, the resolution is not that good. Well, in this article we will show you some of the new trends in wallpaper desktop and we will even provide clues on the new trends in the desktop wallpaper that will definitely inspire you.

To spice up your day, you need an interesting wallpaper to look on. Having a black screen or a blue one that shows the window logo, is not the right view to look on. This article has been made after the consideration of the many wallpaper desktop images that we have had to check in order to find you the best ones and the coolest trends. We were not looking for beautiful images. We were looking for specific images that would be the best at the back screen. One of their features is to be having no clutter, having more space, high on clarity, and offer you some customization in case needed. These are the main features that are the best fit for the desktop wallpaper.
Static Wallpapers
You don't want distractions? You don't favor interactive wallpaper? Then, the static screens are the option. There are many beautiful images that are not designed as wallpaper but they can work as one. You can pick any photo from the internet and since the photo depends on the photography, then you can go through photography websites. Some of the best websites that you can find static photography are as Wallpaper Fusion as they have different beautiful wallpapers with different landscapes. Another website through which you can find different wallpapers would be Jigsaw Mania.
Some of the websites that might not be on your mind for beautiful desktop wallpaper would be NASA. NASA has put on its website different and various photos that are breathtaking, having space and clarity. Most of the photos they have are having black in them but that contrasts beautifully with the desktop shortcuts that you have. If you are looking for more digital photos, then you can check Digital Blasphemy as they have many types of wallpaper that look beautiful.
One of the most beautiful websites that would definitely have a variety of inspiring wallpapers designs is Tasmimak, you can check it and find what you are looking for.
Animated wallpapers
You are not in favor of stats photos, and you want to have a bit of movement on your background wallpaper, then animated wallpapers are the best. It will bring your desktop to life. It can be a good idea. However, watch out from zooming as it would be distracting for you to work along.
There are many websites that would help you find the best-animated wallpaper designs. Some of these websites are as Wallpaper Engine, Bionix's GIP wallpaper, Uscenes, and others. Tasmimak website is also having numerous animated designs that would definitely help in giving you the lively feeling you are looking for from your desktop. However, when choosing the animated wallpaper that you like from the website, remember that you will find the pictures as still but you just need to press download, and then, you will find them animated.
Interactive wallpapers
You are into animated wallpapers and you want a lively desktop, then we do recommend the checking of the interactive wallpapers as it is the high-end world and it is adjustable, interactive and you would be willing to spend few cash to get the best inspiring and breathtaking design, then these interactive designs are for you. Actually, the interactive designs are worth the expenditure as they would be offering mesmerizing visuals and they would be showing extra special designs. you would be able to customize the aspects by having lighting, backdrop, and mini-games.
We recommend the interactive wallpaper for your desktops as they are having a customization tool and that you can be able to use for having more than manipulation in the screen and in the features of the wallpaper. You would be able to choose visualizations, music players interaction, personal tailor icon formats, and live- stat trackers and thus, you will have the feeling of motivation and inspiration.
The general idea of how the wallpaper can influence you is high. It really can make you eager to open your computer and start working. It gives you boost of energy. Sometimes senses of calmness, enthusiasm, energy and inspiration. We highly recommend considering your wallpaper and you download from numerous of designs and have an authentic experience.