How to create flat design icons in 15 minutes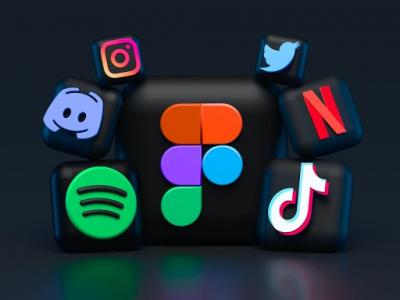 Are you looking for a catchy design to express your brand? You have an inspiration on your mind you want to customize through an icon? Then flat icons are your best choice.
Flat icons
Flat icons are referred to as the minimalistic design approach that is significantly reflecting usability. The interface is showing a focus on the open space and it uses bright colors along with flat graphics or the application of illustration. The icon that is implemented in a flat web design or that is called a flat icon is reflecting cleanliness and showing cleanliness in the design as well as a crisp age when there is a use of a two-flat dimensional graphic layout.
The flat icon design has been implemented and used by many companies and projects as Microsoft in their operating system lately of windows 10.
The flat icon is using shapes and showing illustrations that are not as the normal and traditional use of pictures or the using of a realistic photo. Moreover, this concept would be showing that the flat icons are highly distinguished from the other designs and they are highly differentiated from other shapes. It shall create a distinguished and catchy design.
What is a flat icon design?
The flat icon design has been recording a high success for mainly two reasons: simplicity and class. People would show that they have moved past the flashy icons and the using of the right color icons or loud designs. They are now in preference of something that is showing and reflecting simplicity. At the same time, it is not very simple that reflects boredom to the design.
Flat icon design reflects a very soothing and sophisticated look that even shows decency and a more stylish look.
The flat icon trend has been a reaction to that has been implemented against the many years of using bright colors designs and shiny designs. A flat icon design reflects better communication to all the information that is required to be communicated with the use of a minimal amount of pixels.
If you are looking for a design that would increase your traffic and get more views, then the use of flat designs can do the job easily. You have to consider the use of flat designs that are simple for your customer and your viewer to understand, unique, easy to access and friendly using the interface.
How to find flat icons?
There are tons of flat icon designs that are available for you to use on the internet. A flat icon should be providing your website a simple and classy look. Moreover, choose the best or customize your own. In addition, there are several designing companies that are setting flat icons for usage at a very low price in return.
If you want the best and premium quality flat icon, you can check Tasmimak for different flat icon categories and many sets that would match your high expectations.
Tips for choosing a flat icon
One of the characteristics of the best flat icon is that it should be simple, clean, easily interpreted, and spacious. Put in mind that the customer is looking for something that he can understand easily. It reflects the organization.
Firms would show that they assign huge budgets in the acquiring of the best design for their logo, web design and products in order to influence the customer experience positively and create a memorable visit for the customer.
Remember to choose a simple and yet classy design since the people have moved past the complexity, the flashy icons, the high color schemes and they are now going for simplicity.
A flat icon design communicates information and thus, you try to select the information that you want to convey with the lowest amount of pixels.
Free Icons sources and downloads
There are many sources that you can use to download a free icon. Some of these websites are having very creative designs and you can choose the best that suits your expectations and your needs. Remember when using the flat icon, to convey information about your brand or your company and keep in mind to keep it simple and sophisticated.
Here, we shall recommend the top best five websites for downloading free icons.
Smashing magazine is another website that you can use to download free flat icon designs and it is very simple in using. It has different formats and designs that can match your requirements.
This website has many designs and it has different resources. Some of the most beautiful designs you can download from this website. It depends on your needs and the demand selection.
This website is considered a huge database for flat icons. It has different designs and shapes. It requires attribution. The designers of this website are the same as Freepik.
This website is very high quality since you can see the designer quality in the icons of high professionalism. However, the website is not so friendly in use but it is worth it.
If you have an idea on your mind and you want to design it with high professionalism, you can check Tasmimak as it has very professional and beautiful icons that definitely are capable of boosting your traffic.