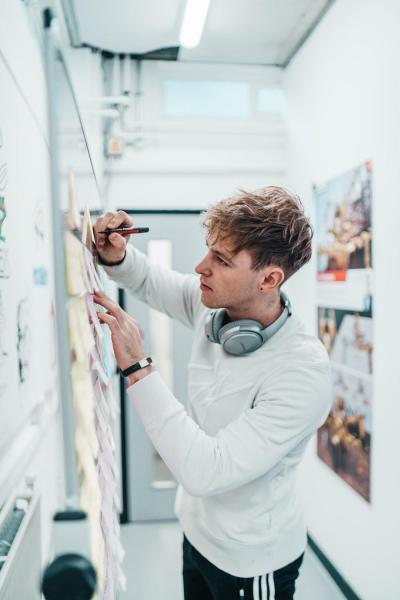 This article is for all people who want to design pages and yet, they have no training, background, or knowledge about design. We don't refer to only those who are looking for the best layout, landing pages, or brochures, but to students who have projects, young entrepreneurs who are trying to find a way for their newborn business, secretaries whose bosses asked them for extra tasks, volunteers, professionals who believe the power of an attractive presentation, teachers who are working online and trying to grab the attention of their students and to statisticians who know that people respond positively when numbers are arranged in an attractive way, and on. You don't have to be a designer geek to be able to design your own designs. Simple skills help you to make the most intense designs and memorable ones. Some of the simple terminologies that are mentioned day to day are like the term "Resolution". It refers to the information or the pixels that are present in the image. It is usually having DPI as the unit of measurement which is the dot per inch. Usually, images are having formats like PNG, BMP, JPEG, and TIFF, or others. The format is depending on the pixels that the picture will be having. Moreover, it shall be reflecting the resolution of the picture whether or not it can be enlarged without being ruined. Another tip for creating a good design is to select the source that will provide you with a good resolution.

How everyone can design with simple skills?
No need today for professional software to make easy and quick designs.
If you are a non-designer and you are not familiar with professional software programs, then you can use our online templates tool that will cover all the points uncovered. The online website shall insert the words, shall insert the design with the high resolution that allows you to download it and use it at any size possible. It shall use vector graphics of the picture and it shall cover your back in creating the most powerful design with the least skills required. There are quick designs that are even available at your fingertips. It allows you to insert your ideas, needs, requirements, and voila. The online tool shall help you to get the best creative designs and according to the field of interest. It shall save you time, effort, and
money.
If you are an entrepreneur and you have an idea on your mind, you want to grow your business, don't waste any more time in trying to figure out the perfect
logo design
or the perfect
packaging design
, brochure, product design, presentation, and start achieving now. Small businesses have in common that they meet with an existing need in the market. Globalization has allowed entrepreneurs to have no country or cultural barriers. You can now sell in any market you want. You can generate sales and target potential customers in all markets. The online professional tool shall allow you to hit your target and get you more sales with an outstanding design.
The best online tool that helps you to get your appealing design with no skills are having some characteristics in common. Some of which are friendly to use, easy to understand your needs, and have creative designs. You can try Tasmimak as one of the best in the market.