Instagram Ad Ideas for Boosting your Brand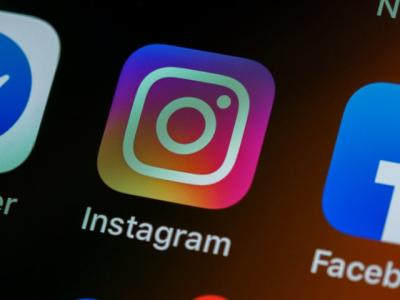 Instagram has more than 928 million users and the ads on Instagram are one of the key tools that would be used for social media marketers. They give access to extensive targeting options and tools. Using Instagram posts can be an effective strategy that is very easy to implement and adopt.
Instagram ads are created in the form of banner ads, and thus, they are creating action and they are very effective marketing tools. However, as it easy as it seems, you need to create the perfect Instagram Post design for your business and brand before you start in the advertising.
Here are some of the best 18 Instagram ad ideas you can use for campaign, before actually starting to pay for your ad, consider these points as they will generate more traffic to your ads;
Insert humor In the Instagram Ad
Use a sense of humor in your ads especially on social media platforms. They are very effective and impactful. It helps in creating an environment of friendliness among the followers.
Use product promotion
Use ads that show promotions and they will promote sales. Show the price cuts in percentage as -30% for example as it shall draw in instagram post design the attention.
Instagram Brand awareness
Create a brand awareness and at the same time in your instagram profile, promote your brand through simple and easy message to convey the objective.
Who are your instgram audience?
Know your targeted customers, their profile, their expectations, their needs and once you understand them more, you can be able to address them directly.
Inspirational Instagram Ad
You can be having a brand in a certain area as an eye care cream. You can be an inspiration on how they take care of their skin, and health, and thus, this will be adding inspiration to your customers.
Special deal
Use a message that is direct, straightforward and simple when you have a deal and promotion for the customers. Make the message visible and clear.
Product Competitiveness
Create a visual that shows your customers exactly what your products are good for and you will never fail. The benefits of your product are listed and they can create a very good effect and influence.
Use Visual tools
Use graphic post, illustrations, symbols, cartoon, animations and visual tools on your banner to inspire followers and let them know what to do.
Evoke emotions
Once you addressed emotions, customers will be attracted. It is how you differentiate your product and your brand to others. Evoke positive feelings and emotions and associate them with the brand.

Overlay text messages
One of the features of Instagram ads that you can choose pictures and they are sent along text messages to targeted customers. It is one of the best features of Instagram.
Celebrity endorsement
Feature superstars, celebrities, influencers and public figures who can sponsor your brand or talk about it. Create webinars, courses and use the spokesperson figures.
Choose Right Branding Color for Instgram post
Use the color wheel to choose the colors that match together in your brand. You can choose simple colors, matching colors and make sure ,color combination is very important to engage the customers and draw their attention.
Increase Instagram Engagement
Followers need to be engaged. Choose a game, a poll, a question, a puzzle and ask them to solve it. It will keep them looking towards your brand more.

Minimalist instgram trend design
Try ads that follow the minimalism trends since it is the trend in 2021 as they are shown to attract viewers more than colorful ones.
Brand Istagram Stories
If your brand is personal, then start by promoting yourself, what you did for your business, the one behind the scene as this is more influential than just stating the product.
Give a solution for Instagram
Your product is offering a certain solution to a specific problem? Use it> start to tackle this problem, give advices and at the end, the call for action through providing the relevant product. Use visuals and instagram banners.
Celebrate with us Instagram
You reached a certain level of customers and followers? You have the anniversary of your business? A new product? A specific event? Special moment? Celebrate with people on Instagram. They proved that celebrating milestones or certain events create impact.
Best Instagram Quotes
If you want to create the Instagram ads that will draw attention and generate engagement from your customers and / or followers, you will need great ideas to start with. You need inspiration and the best way to get it is to study the market. You can check Tasmimak for out of the box ideas to help you out with the best Instagram story template.